Lowcountry Plastic Surgery Center
Board Certified Plastic Surgeons located in Mount Pleasant, SC
The face of plastic surgery in America is changing, and it has a five o'clock shadow. That's right, more men than ever are choosing plastic surgery and other cosmetic procedures to retain a youthful appearance later in life. Lowcountry Plastic Surgery Center by H/K/B in Charleston and Mount Pleasant, South Carolina are here to help. Call the office or book an appointment online to learn more about the procedures that are right for you.
For Men Q & A

What plastic surgery techniques do men choose?
Refinements to plastic surgery techniques that produce more subtle results have drawn many to take the leap and address things they're unhappy with about their appearance. While facelifts and liposuction are thought by many to be feminine procedures, more men are opting in for these techniques.
In fact, liposuction and rhinoplasty – the "nose job" – are regularly among the top cosmetic procedures chosen by men. No longer content to retain a beer belly, liposuction proves popular for reducing size and improving confidence.
Perhaps more surprising is the way men are finally approving of injectables. Botox® and dermal fillers are widely popular among men, with their ability to smooth many of the typical facial lines of aging. In the hands of skilled practitioners like the aesthetic professionals at Lowcountry Plastic Surgery Center by H/K/B, natural and subtle results are achievable. This is, in turn, attracting more men to try these enhancements.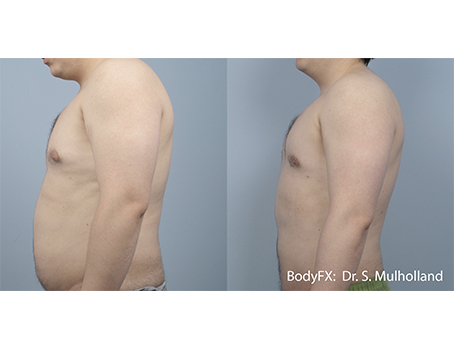 What other plastic surgery procedures work well for men?
Depending on your personal style, nearly any surgical or aesthetic technique that works for women has an adaptation that works for men. Some of the procedures that Lowcountry Plastic Surgery Center by H/K/B offers for men include:
Body sculpting: surgical and non-surgical options for removing stubborn body fat around the abdomen, flanks, thighs, and double chin
Hair removal: many areas of unwanted body hair can be thinned or removed
Tattoo removal: changing tastes no longer take a back seat to tattoo permanence
Male breast reduction: no more man boobs
Skin treatments: Smartskin+™ laser skin resurfacing renews and revitalizes your skin's surface with a 30-minute treatment, minimal recovery time and no tell-tale side effects
Do men have different attitudes toward plastic surgery than women?
Men seem to be more concerned about the signs of plastic surgery. For example, the scars of a facelift, though well hidden, tend to nudge men toward non-surgical alternatives - such as the Smartskin+ laser - when seeking tighter facial skin.
Scars were once a concern with male breast reduction until new techniques that create only tiny incisions in the armpits virtually eliminated that problem. Since many contemporary cosmetic innovations are minimal or non-invasive, you can expect the number of men seeking plastic surgery and aesthetic treatments to rise.
* Individual results may vary